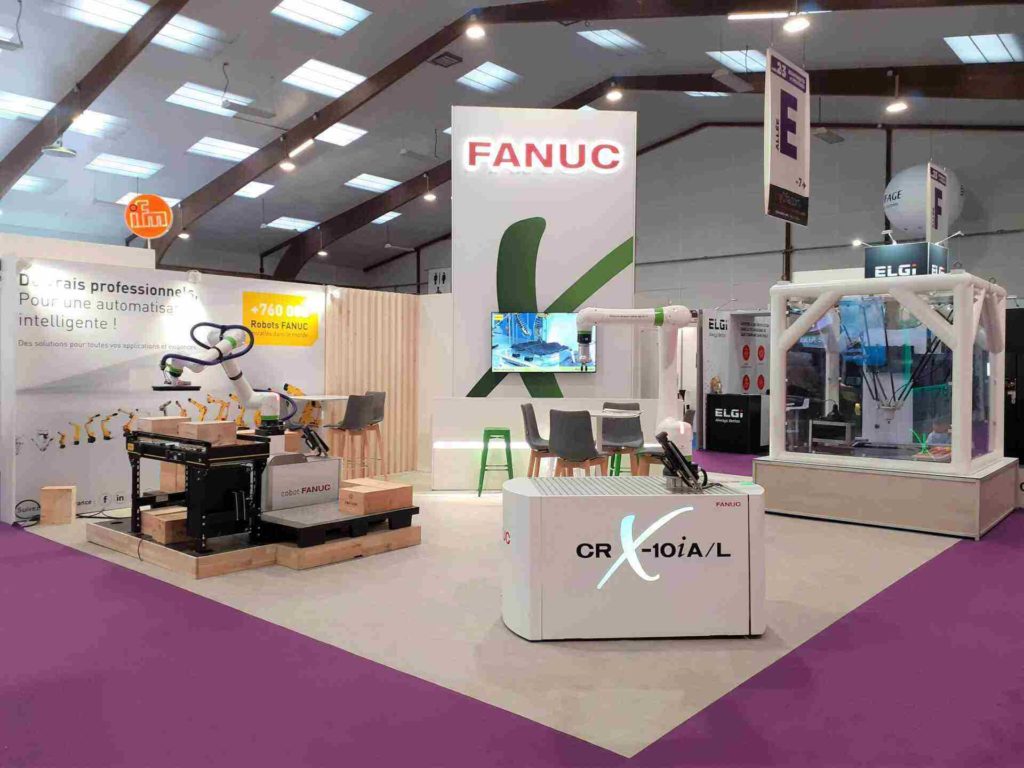 The CFIA is the standard-bearer for agri-food events. It offers a rich and diverse showcase, bringing together players from across the sector.
CFIA 2023: Everything you need to know about the show
The CFIA Rennes is back on the 14, 15 and 16 March 2023. Since 1997, the CFIA (the Crossroads for Agri-Food Suppliers) is the leading agri-food event for the sector.
So what is CFIA?
The CFIA brings together the biggest names from the agri-food industry and their suppliers, offering a platform where they can meet, discuss, showcase and discover the latest from the sector, at all levels of the production chain. 1600 exhibitors represent 3 sectors:
Ingredients and intermediate products

Equipment and processes

Packaging and packing
A real accelerator for business, the CFIA is the perfect opportunity to optimise your sourcing and take advantage of the openness, wealth of contacts and diversity of the event. It's also a great way to discover the latest solutions and equipment for your projects, allowing you to overcome future challenges to the agri-food sector. The CFIA is also a place to learn and to think, with a programme packed full of demonstrations and conferences. The Innovation Trophies are also some of the highlights of the CFIA, providing an overview of the best innovations in the sector.
Useful information about CFIA Rennes 2023
The next CFIA Rennes will take place on the 14, 15 and 16 March 2023 Rennes Parc Expo (2 La Haie Gautrais, 35170 Bruz). How to get there:
By train to Rennes station
By plane, to Rennes Saint-Jacques airport 

By shuttle (free for the event) from the Rennes train station and Saint Jacques Airport to Rennes Parc Expo

By bus from Rennes city centre, with line 57.
Why take a stand at CFIA?
When you have a stand at the CFIA, you'll have the perfect opportunity to showcase your products and your latest solutions to all the players in the agri-food market, both large and small. In 2022, there were 18,800 visitors. Every year, the biggest names in the agri-food industry come to the CFIA (Andros, Sodexo, Bonduelle, Auchan, Engie Solutions, Carrefour, EDF, Labeyrie, and more). When you take a stand at the CFIA, you'll be able to meet the biggest names in the sector, expand your network, open up new opportunities, and discover the latest innovations in the sector.
The exhibitors at CFIA 2022
For the 2022 edition of the CFIA, 1600 companies set up stands at the show. These included ADEME (Environmental transition agency), Weber France, Universal, Tipiak, Toyota material handling, Suez and Sodex.
The Innovation Trophies at CFIA 2022
One of the highlights of the CFIA is the Innovation Trophies. This offers a showcase for the best innovations in and for the agri-food sector. Every year, the participants who present their own innovations are all put forward for the competition. The winners at CFIA 2022 were: 

Ingredients and intermediate products: Armor protéines 

Equipment and processes: AMF bakery 

Packaging and packing: FPC – packaging
Quality, Hygiene, Environment and Safety: APIA technologie