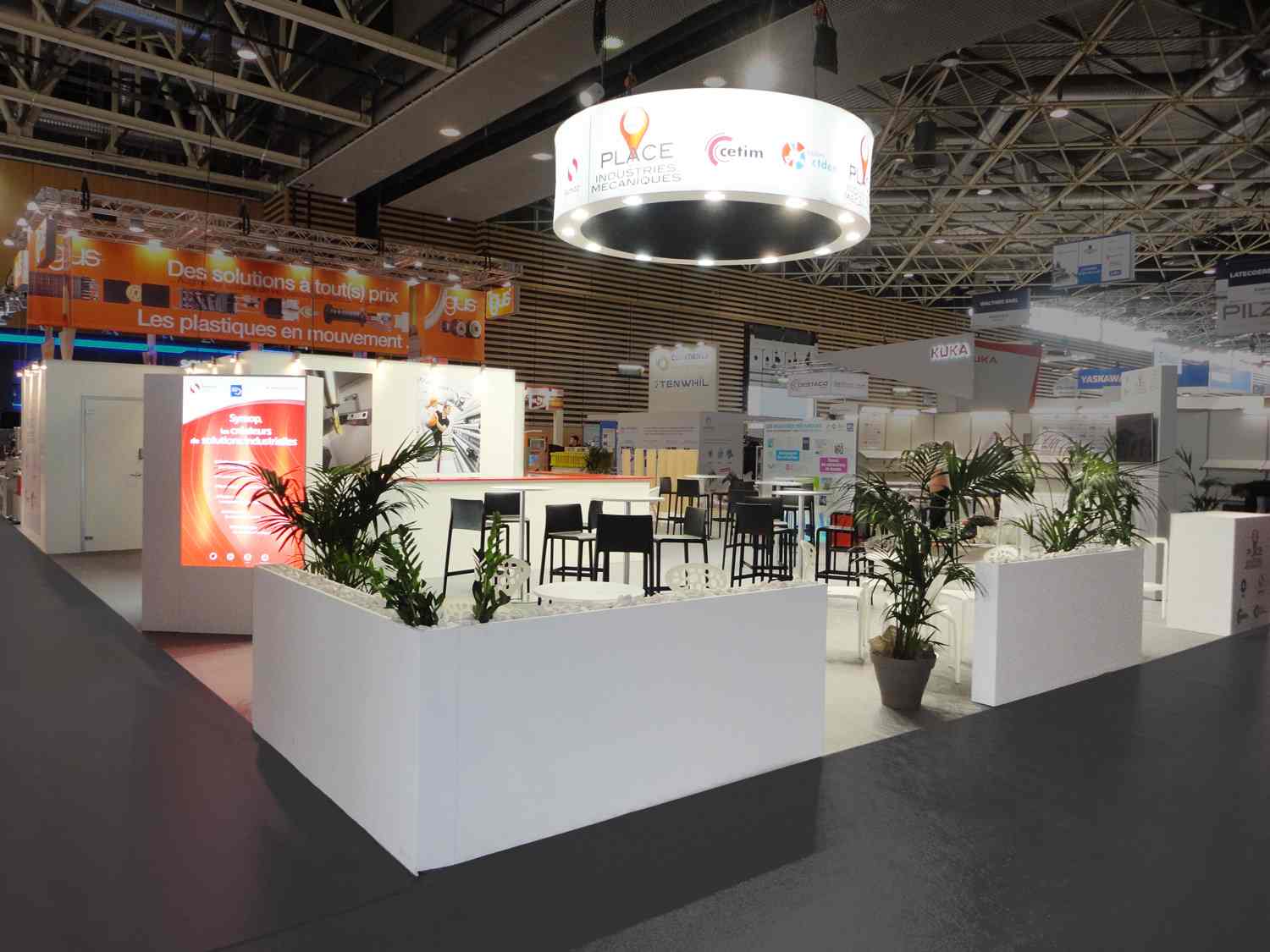 Global Industrie is back in 2022 for their fourth edition. This is a resolutely contemporary trade show, designed to cover industry as a whole.
So what is the Global Industrie trade show?
Global Industrie is a trade show dedicated to industry in all its forms, providing the only technological platform of its kind in the world. It presents the industry of the future, on an international level, for all markets, all companies, and all value chains (transport, chemicals, mechanics, start-ups, major groups, manufacturers, research, design, production, and more). After only three editions, this trade show is now a standard-bearer for its field around the world. This is an international trade show, bringing together exhibitors and visitors from around the world. In 2021, 40% of the exhibitors represented 40 countries, and visitors came from 85 different countries. This worldwide visibility attracted support and involvement by some of the highest-placed political and institutional authorities. Global Industrie has been placed under the patronage of the President of France, Emmanuel Macron, and hosts ministers, MPs, ambassadors, and representatives of major professional organisations throughout Europe. A resolutely modern trade show, Global Industrie is constantly changing to adapt to the times. This year, the show will be split into 15 themes:
Assembly, installation, industrial fixings
Smart: digitisation, automatic systems, mechatronics
Electronics
3D and additive manufacture
Material treatments and finishing
Forges and foundries
Semi-finished products and materials
Measures, checks, vision, instruments
Plastics, rubber, composites
Regions and countries
Robotics
Corporate services and installation
Sheet metal, metal shaping, welding (equipment and expertise)
Machining and removing material (equipment and expertise)
Environmental solutions
Global Industrie hosts the Global Industrie Awards for the best industrial innovations from among the exhibitors.
Useful information about Global Industrie 2022
The next Global Industrie trade show will take place from the 17 to the 20 May 2022 at the Parc des Expositions de Paris Nord Villepinte (ZAC Paris Nord 2, 93420 Villepinte). On Tuesday, Wednesday and Thursday from 09:00 to 18:00, and on Friday from 09:00 to 17:00. How to get there:
RER B to "Parc des Expositions"
Airport shuttle
Bus line 20 to "Parc des Expositions"
Parking is also available.
For exhibitors at the show, Revolugo (the official partner to Global Industrie) has negotiated preferential rates at hotels near the trade show.
Why take a stand at Global Industrie?
Global Industrie brings together professionals from across the industrial sector. When you take a stand here, you are guaranteed to meet new partners and prospective clients, maintain good relations with your existing clients and suppliers, and discover the latest innovations in the sector.
Last year's exhibitors
In 2021, 2,300 exhibitors took part to represent their corners of the industrial sector over 100,000 m² of exhibition space. Among the exhibitors from last year were Air France, Decathlon, GoodYear, L'Oréal, Renault, Volvo, and many more. This year, many of the biggest names in industry are expected, alongside 40,000 visitors.
The Global Industrie Awards 2021
Since 2018, the Global Industrie Awards have been rewarding the best innovations from the show's exhibitors. These can be products, services, or expertise. In 2021, several prizes were awarded:
Production performance:
Astree Software
New technology: Schunk
Ethical solution: Fraba
Digital switch: Addi-Data
Exemplary collaboration: Somab
The Start-Up prize: Picc Solution
The prize for resilience: Offolio