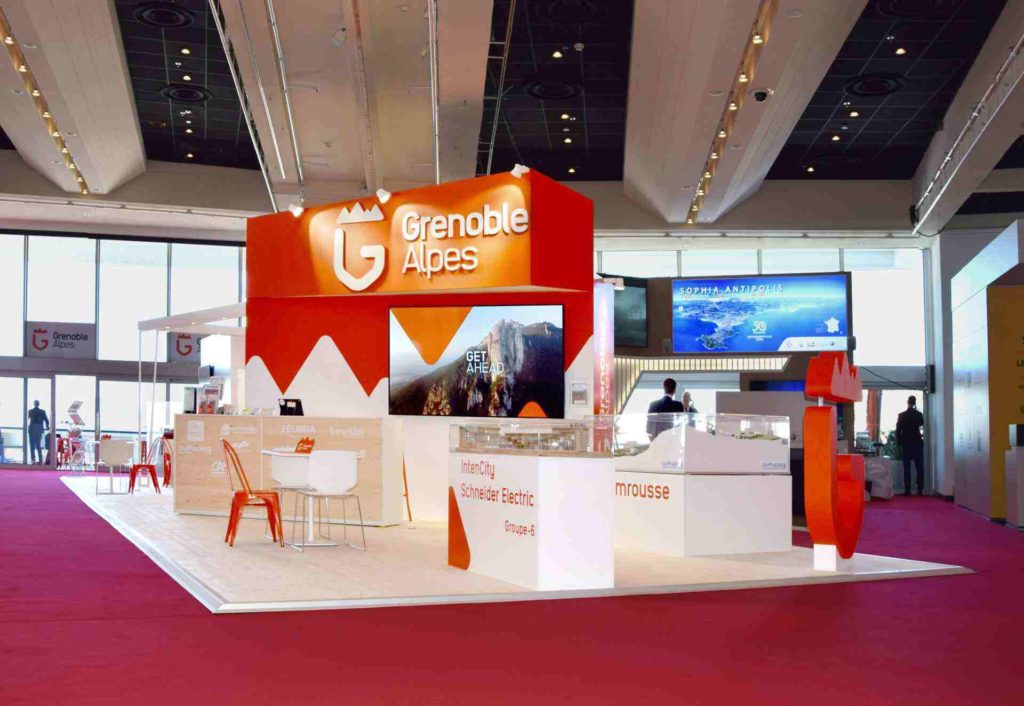 The MIPIM is a real estate event designed to bring together the biggest decision-makers from the international real estate industry.
MIPIM 2023: Everything you need to know about the show
The MIPIM (the international real estate professional marketplace) is the number one real estate marketplace in the world, offering exceptional access to the biggest development projects and sources of capital in the world.
So what is the MIPIM trade show?
The MIPIM was founded in 1990. Since then, this event has been the biggest real estate trade show in terms of new releases, meetings, and opportunities for the biggest international players in the real estate industry. 100 countries are represented. The entire value chain is there too:
Investors and financial institutions

Developers

Local authorities
Professional occupants

Architects

Hotel groups
And all categories of real estate assets:
Multiple-use buildings

Residential buildings

Offices

Business and Leisure

Hotels

Infrastructure

Logistics and industrial parks

Healthcare
The MIPIM is a unique opportunity for those who want to be seen and develop their network with the show's 26,000 participants. It also gives privileged access to the biggest names in international real estate, and to the 24 % of investor visitors. This is the perfect place to develop your projects, forge new partnerships and build business relationships with the 3,100 companies taking part. The MIPIM is also studded with more than 100 conferences. These are given by some 360 participants, including François Hollande, the special guest speaker for MIPIM 2022.
Useful information about MIPIM 2023
The next MIPIM will take place from the 14 to the 17 March 2023 at the Palais des Festivals in Cannes (1 Boulevard de la Croisette, 06400 Cannes). How to get there: 
● By plane, to Nice Côte d'Azur airport 
● By airport shuttle (Nice AirportXpress n°210), which connects Nice Côte d'Azur Airport to the Cannes train station 
● By train to Cannes station, in the city centre, a short walk from the Palais des Festivals.
Why take a stand at MIPIM 2023?
There are many good reasons to set up a stand at the MIPIM. Everyone from the real estate sector will be there (investors, professional occupants, developers, service providers, local authorities, corporate services). For each of them, this is the perfect opportunity to develop their network, evaluate market conditions, find new projects, investors and partners, find new premises, present their projects and innovations, discover the latest from the sector, and promote their city on an international scale.
The MIPIM Awards 2022
Since 1991, the MIPIM Awards have been in place to reward the most remarkable real estate projects (completed or future) in the world. In 2022, the MIPIM Awards lauded:
Best cultural and sporting infrastructure: Audemars Piguet Workshop Museum, Le Brassus (Switzerland)
Best future mega-project: Hangzhou Alibaba DAMO Academy project for the Nanhu industrial park, Hangzhou (China)
Best future project: Arboretum, Nanterre (France)
Best healthcare development: Başakşehir Çam ve Sakura Şehir Hastanesi, İstanbul (Turkey)
Best hotel and tourist resort: Maison de Langa, Cerreto Langhe CN (Italy)
Best industrial and logistics development: LCP Trecate, Trecate (Italy)
Best mixed-use development: Frederiksberg Allé 41, Copenhagen (Denmark)

Best office and corporate development: BNP Paribas Fortis HQ in Montagne du Parc, Brussels (Belgium)

Best renovated building: Astoriahuset and Nybrogatan 17, Stockholm (Sweden)

Best residential development: Æbeløen, Aarhus (Denmark) 

Best shopping centre: CAP3000, Saint-Laurent-du-Var (France)
Best urban project: Borough Yards, London (UK)