A stand design agency in Lyon
Our agency's head office is in Saint Bonnet de Mure, on the outskirts of Lyon. By staying close to the city of Lyon, we can enjoy a national and international reach for our activities. Near a number of motorways, stations, and the Lyon Saint Exupéry airport, it is a breeze to move out and set up your stands in Lyon and Paris, or even further afield in France or around the world.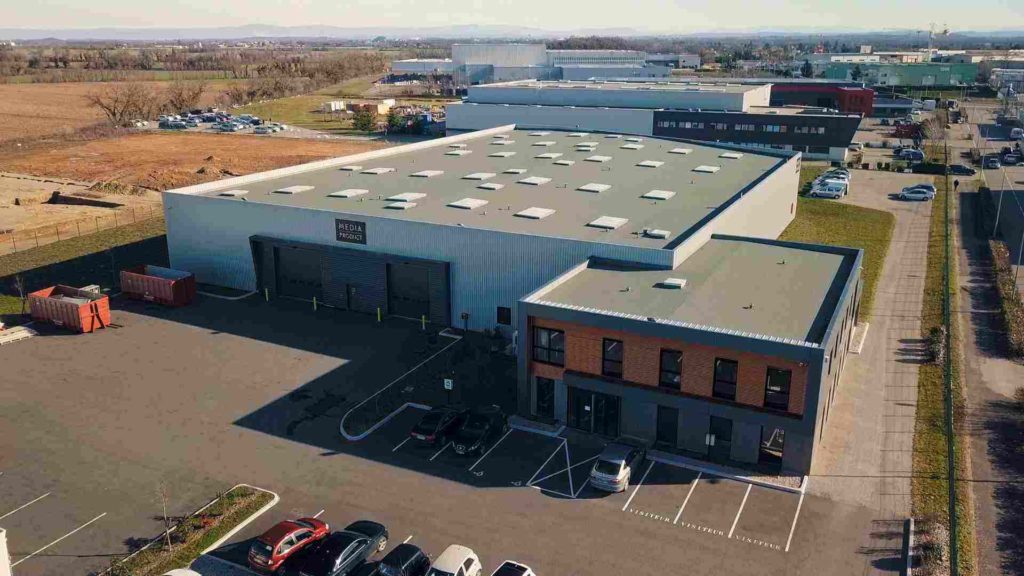 Without doubt, Lyon is a global capital for trade shows, with a huge number of larger and smaller exhibition centres:
Our proximity to our Lyonnais clients has helped forge a relationship of trust, bringing us together frequently to work on their stand projects. They can also come and visit our site, meet our teams, and better understand how we work and what we do.
We also store our client's stand products and structures, so they can come and see what we have in stock and make any adjustments needed for their upcoming stands and events.
Extensive experience in stand design
Over time, we have built up a solid reputation in and around Lyon.
Our clients know and respect the values we've been representing since our agency was founded in 1988.
We are committed to making high-quality stands and giving you the support you need to make each trade show a roaring success. Each of our creations is original and offers you a platform to project your brand at any trade show.
From design and development to oversight, technical aspects, manufacture, logistics, assembly, disassembly, transport and storage, we offer a 360° offer – and all our services are kept in-house.
This means we can provide a fully comprehensive service, ensuring that your stands are visible and will stand out among others at your trade shows.
Are you looking for the veterans of stand design and development? Then contact our teams today.
We always give 100%, bringing you peace of mind and total satisfaction. Come on board and we'll make a stand that will turbo-charge your business!
Head office Lyon
13 avenue Gaspard Monge
69720 Saint Bonnet de Mure
Phone: +33 4 78 90 01 93
Opening hours
Offices
From Monday to Thursday, 08:30 – 12:30 AM and 2:00 – 6:00 PM
Friday, 08:30 – 12:30 AM and 2:00 – 5:00 PM
Workshop
From Monday to Friday, 07:30 – 12:00 AM and 1:00 – 4:30 PM