A stand design agency in Paris
While our head office is in Lyon, we've also got offices in Paris where our clients can come and meet our teams.
Here, Parisian clients can talk about the marketing and communication strategy they want to project via their stands into their trade shows.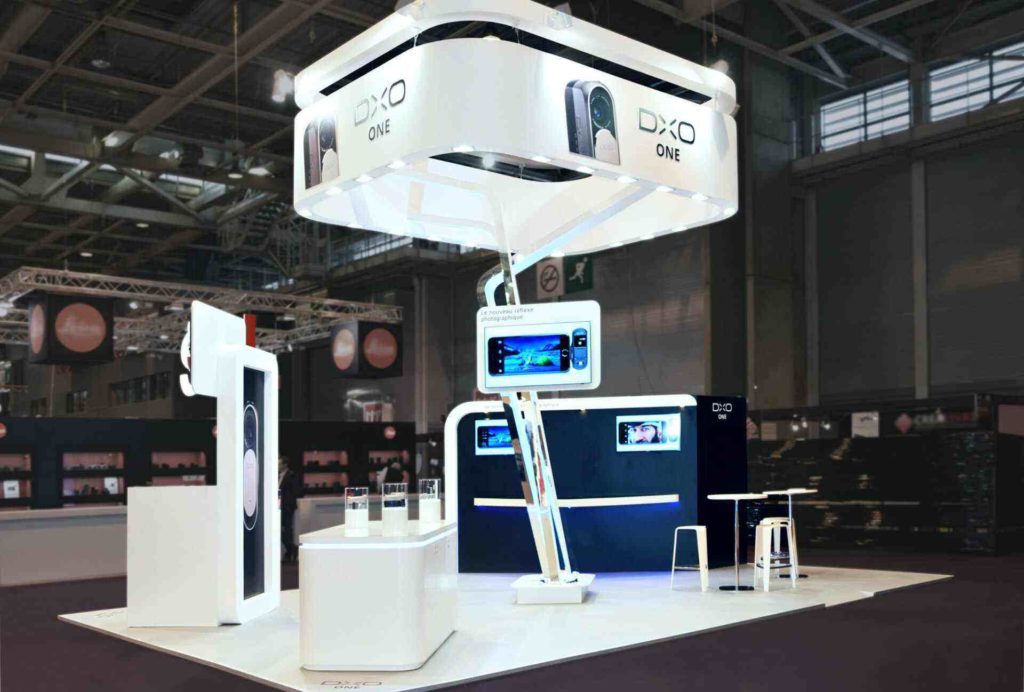 With almost 35 years' experience, we are deeply familiar with all of the major exhibition centres in the City of Light.
We know all of the technical constraints in these spaces, and can overcome them with ease:
We also have a number of storage warehouses in Paris, where we can store equipment for use in other shows. This means that our clients can easily adapt their stand concept for all of their events.
We've built a relationship of trust with our Parisian partners, and we can count on them to make our events projects a success. Indeed, we have a major stand installation network in Paris. We've been working with them for many years, and they are now a key part of our team. Paris really is the city for professional events, and we are hard at work on stand projects all year round. It's like a second home!
Whether in Lyon or in Paris, our teams are on hand to help you turn your stand projects into reality. There's no limit to our creativity, our response to your needs, or the advice we can give you.
Agence Paris
43 rue du château d'eau
75010 PARIS
Phone: +33 1 48 28 99 66